So with all  the knowledge on the internet it just takes a second to google ways to care for your beard. There is a ton of info out there and tons of products. So, I'm not going to bombard you with stuff you can find out on your own.
With so many products how does one decide what product or combination of products is best for beard care?
That's what I love about beard care kits. A kit is a one stop shop that will satisfy all your needs. So, in this post I discuss the best beard care kits.
What products should be in a kit for me to consider it one of the best beard care kits?
I believe all beard care kits should at a minimum have the two following main items:
a shampoo
a beard oil or wax
Anything in addition to this is a bonus.
So on one end of the spectrum we will have kits with a bare minimum of essential supplies and on the other we will have the ones that I consider the best beard care kits.
One company I strongly suggest checking out for the best beard care kits is: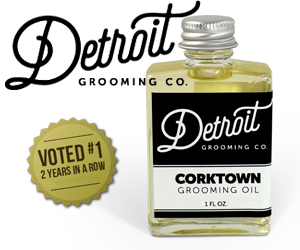 …and I'm a born and raised Brooklyn boy so that should tell you something. 😉
Let's take a look at a basic kit:
THE WEEKEND WARRIOR – GROOMING KIT
This basic kit has all the essentials you need for your beard care.
And it is very bargain priced at just $37.95
Click here for everything included and to order!
Basic? I'm not basic! Give me something more!
THE ULTIMATE – GROOMING KIT
Here ya go!! The Ultimate in beard care!
At Just $49.95 It's a steal!
For everthing included and to order click here!
I want more than the Ultimate!! I'm a big boy!
I Hear you!!! So here is my selection for the top of the heap!! The best of the best!
This truly is one of the best beard kits around! I posted a video after with Mike from Detroit grooming Company. Check it out!
CAPTAIN OF THE SHIP | BEARD BOX
At only $59.95 this is one of the best deals around!
To see everything included and to order this awesomeness, click right here!